Benkei Performance
2023-12-05
+71.9%
2022-12-31
-26.7%
2021-12-31
+30.9%
2020-12-31
+122.8%
2019-12-31
+43.5%
2018-12-31
+11.5%
2017-12-31
+49.5%
2016-12-31
+5.5%
2015-12-31
+24.7%
2014-12-31
+29.5%
2013-12-31
+66.4%
2012-12-31
+32.0%
2011-12-31
+24.6%
2010-12-31
+42.0%
2009-12-31
+135.7%
■ Subscription
If you forget your password here

バフェット・コード
―バフェット流シンプル投資の秘密―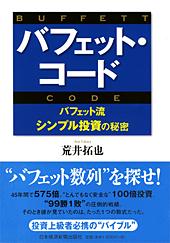 If you want to succeed in "investment", not day trading, swing trading, or computer trading, there is only this book "Buffet Code" that goes the royal road of investment. Learn the concept of "Buffet Code" of * 575 times investment * in this book, and enjoy your investment life above all!
---
《決定版》1000ドルから
本気でやるアメリカ株式投資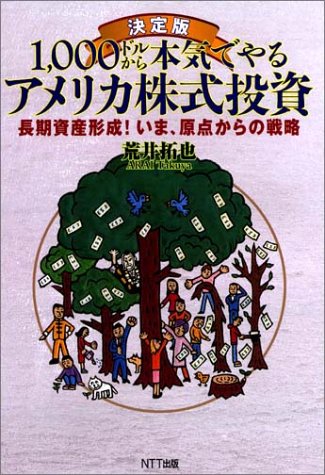 An expanded and revised version of the first edition of $ 1000, which has been favored by many as a fundamental investment bible. The "final edition" that has been renewed, enriched, and finally has a personality as a bible! The procedure for opening an account and information sources have been updated to the latest version, and a new chapter of the whole body, which can be said to be the ultimate application of FCF analysis to practical investment including Japanese stocks, has been added. As the name implies, the "final edition" of investment science. The newly written column and index are also more powerful and easier to use. Please read it.
---
Benkei's books and translations, including the 「1000ドルから・・・」series here.
eB Books

Welcome to iBenkei.com(performance chart), the ultimate membership "10x" stock DIY investment information site!

For those who want to dramatically increase their assets, "low risk and high return" Leave it to Benkei!
---
2023-12-05
1
AAPL
$193.42
2.1% ($3.99)
2
MRK
$106.23
1.1% ($1.17)
3
VZ
$38.42
1.0% ($0.38)
4
WMT
$155.73
0.9% ($1.43)
5
MSFT
$372.52
0.9% ($3.38)

2023-12-05
1
PG
$146.76
-3.5% ($-5.30)
2
GS
$341.75
-2.2% ($-7.64)
3
DOW
$51.14
-1.8% ($-0.96)
4
MMM
$101.69
-1.7% ($-1.75)
5
AXP
$170.68
-1.5% ($-2.57)

2023-12-05
1
NVDA
$465.66
2.3% ($10.60)
2
PANW
$292.78
2.2% ($6.17)
3
AAPL
$193.42
2.1% ($3.99)
4
AMZN
$146.88
1.4% ($2.04)
5
GOOGL
$130.99
1.3% ($1.72)

2023-12-05
1
CHTR
$364.40
-8.7% ($-34.74)
2
WBD
$10.87
-4.6% ($-0.52)
3
LCID
$4.19
-3.9% ($-0.17)
4
CMCSA
$41.61
-3.4% ($-1.47)
5
MAR
$202.71
-3.3% ($-6.90)